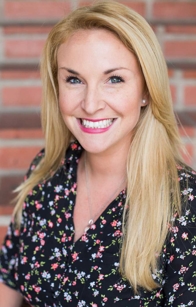 We're thrilled to welcome Nicolette Paullin to our team as an Associate Attorney. Read about Nicolette and learn what she brings to The Schurmer Firm.
A Great Addition to the Team
Nicolette is a true Southern California native; she was born and raised in Santa Barbara and, after studying Psychology at the University of California, San Diego and receiving her Juris Doctor from New York Law School, she moved back to sunny California, where she currently resides with her son and French bulldog.
Nicolette was admitted to the State Bar of California and is a member of the Consumer Attorneys Association of Los Angeles (CAALA). To Nicolette, the art of practicing law is not only exciting and ever-changing, it's also a way for her to use her skills and abilities to advocate for others and to give each client a voice. She's a passionate supporter of clients' equal representation under the law, and she often finds that just being there to lend a listening ear to a client's story can make that person's day.
Nicolette feels honored to represent the personal injury victims in our community, which encompasses Santa Barbara, Oxnard, and Ventura counties. Our clientele includes those who have been injured due to another person's negligence. She's an important part of our team that advocates for clients, whether that means negotiating a settlement or standing up for their rights in court.
For Nicolette, the best moments are when she can help her clients obtain the judgment or settlement they're hoping for. Nicolette is a passionate attorney who enjoys learning and overcoming challenges. She's someone who truly cares for others, wants to do the right thing, and won't back down from cases she takes on. This profession's intrinsic value of helping a client navigate the legal process is what makes her come to work with a smile every day.
Nicolette's specific areas of expertise include personal injury and medical malpractice. When she's not in the office providing quality representation to clients, Nicolette enjoys jogging, hiking, and soaking in the California sun.
If you've been injured in an accident caused by someone else's negligence, contact The Schurmer Firm at (805) 470-1628 for a free case review.